Center of Gravity Pilates Studio
Center of Gravity is a "Place Based Space", and we are the second longest running Pilates Studio in the area.  At center of gravity we acknowledge the contributions and sacrifices of our predecessors including the San Gabriel Valley's original people, the Gabrelino, the Togva and the Serrano, the era or the Ranchero, the millennia of agriculture, and the birth of the Claremont Colleges.  Our artisans and practitioners holistic approach is rooted in the regions traditions and cultures.
In an intimate setting, Center of Gravity Pilates uses the work of Joe Pilates as well as more modern modalities to help clients achieve their fitness goals. From the wheelchair bound to the professional athlete, pilates offers a challenging workout for the young and the older, whether you are thick or thin.
Center of Gravity Pilates is not just about burning calories or tightening your abs. We are a co-op of highly experienced and talented teachers who will assess your strengths and weaknesses, as we build your center and work outward, which unlike the transient temporary fixes of a fast paced world, will give you more balance, energy, peace of mind and overall well-being. When your center of gravity is "ON" you will have a greater capacity to meet life's challenges, both mental and physical, as you work from your own body's unique physiological potential.
We also offer body therapies including: massage, acupressure, craniosacral therapy, and more. As you move towards greater physical freedom, you may, incidentally find your abs of steel with advanced therapies and teachers that support your wellbeing every step of the way. After all, Center of Gravity Pilates is one of the few studios in Southern California that trains Pilates Teachers!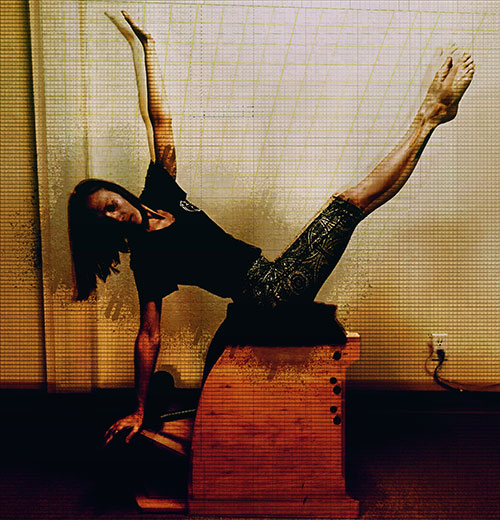 The Pilates Method of Body Conditioning is complete coordination of body, mind and spirit.

Joe Pilates