Center of Gravity Pilates Studio
In an intimate setting, Center of Gravity Pilates uses the work of Joe Pilates as well as more modern modalities to help clients achieve their fitness goals. From the wheelchair bound to the professional athlete, pilates offers a challenging workout for the young and the older, whether you are thick or thin.
Center of Gravity Pilates is not just about burning calories or tightening your abs. We are a co-op of highly experienced and talented teachers who will assess your strengths and weaknesses, as we build your center and work outward, which unlike the transient temporary fixes of a fast paced world, will give you more balance, energy, peace of mind and overall well-being. When your center of gravity is "ON" you will have a greater capacity to meet life's challenges, both mental and physical, as you work from your own body's unique physiological potential.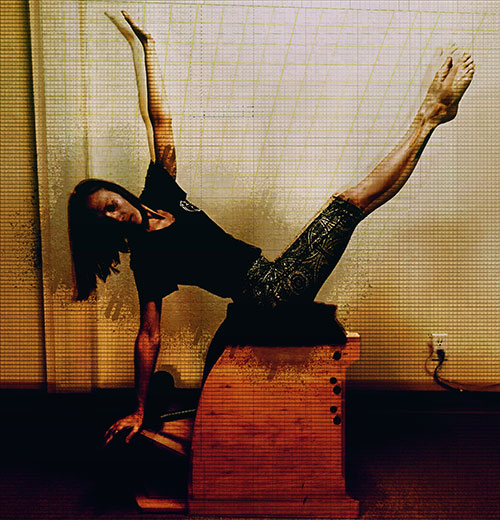 The Pilates Method of Body Conditioning is complete coordination of body, mind and spirit.

Joe Pilates